Does Small Pet Select offer a Military Discount?
Updated 3 months ago
We do and thank YOU for your service!
Small Pet Select uses another site, Verify Pass, to verify your military/veteran status.
You can register directly by going to this link https://verifypass.com/auth/mil/f890b18ae.
If you already have an account with them, just log in each time you'd like to receive a discount code. If not, you'll need to set one up. The whole process takes about 5 minutes.
You'll need your DD214, veteran ID card, or DOD ID card (for active duty/active guard or reserve/military retirees). 
Once your military/veteran status has been verified, a 10% discount code will be sent to your email address. The response will look like this:
"An e-mail will be sent to xxxxxxx@xxxx when your document has been verified. Your document will be destroyed and your account will be permanently verified."
Military codes are one-time use. Log in before each order to receive a new code.
A few discounts tips:
Our system only permits one discount coupon/reward code per order.
Discount coupon codes/rewards points can only be used on one-time orders, NOT Autoship & Save as they are already discounted up to 15%.
To redeem your discount, please paste your code into the "Apply a Military Discount" box in the shopping cart.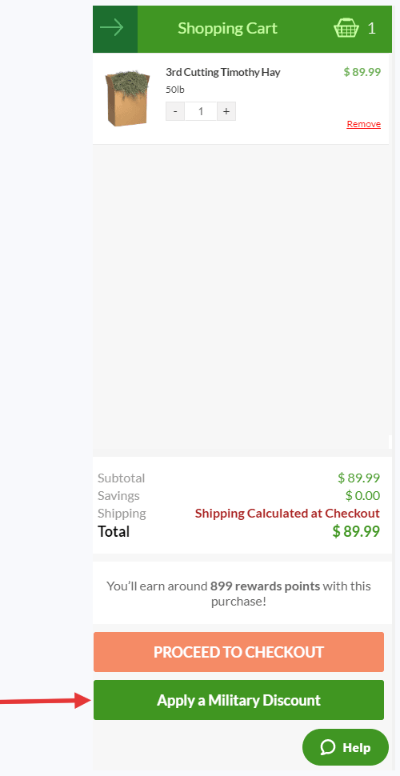 Please DO NOT hand-type.
Coupon codes/rewards points are tracked by the customer's email and may only be used once.
Was this article helpful?